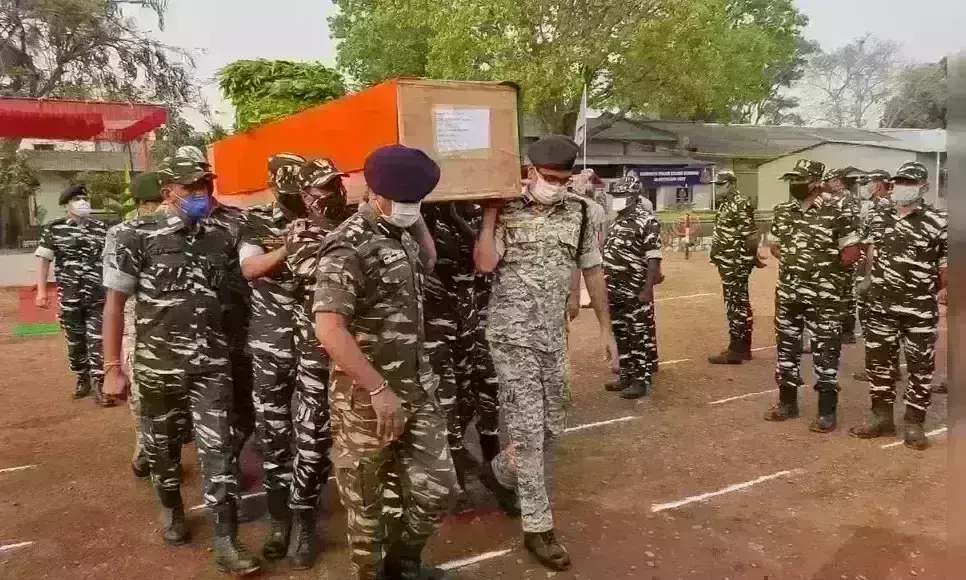 The killing of the security personnel while battling Maoist insurgency in Chhattisgarh is a matter of deep anguish. My condolences to the bereaved...
An encounter on Saturday between the Maoists and security forces along the Sukma-Bijapur border in Chhattisgarh has left at least 20 security personnel dead, according to officials. Search teams are currently looking for missing personnel, according to the Chhattisgarh police.
Around 12 pm on Saturday the security forces numbering over 400 came under attack from the PLGA platoon of the Maoists in Tarrem area near the Sukma-Bijapur border.
The exchange of fire lasted over three hours. Many security personnel still missing
Since 4 to 5 pm there has been no firing, but the security forces are not taking any risk and still searching for their missing personnel there in the jungle.
When the Director General of the Police was approached by the Journalists he sai that till the time every person reaches their respective camps, we cannot say that the operation is over," .
Prime Minister Narendra Modi and President of India Ramnath Kovind condemned the attack on patrolling party.