Job Opening: Associate Professor / Professor of News and Political Communication in MFJ Monash in Melbourne, Australia.
Associate Professor / Professor of News and Political CommunicationJob No.: 636700Location: Caulfield campusEmployment Type: Full-timeDuration:...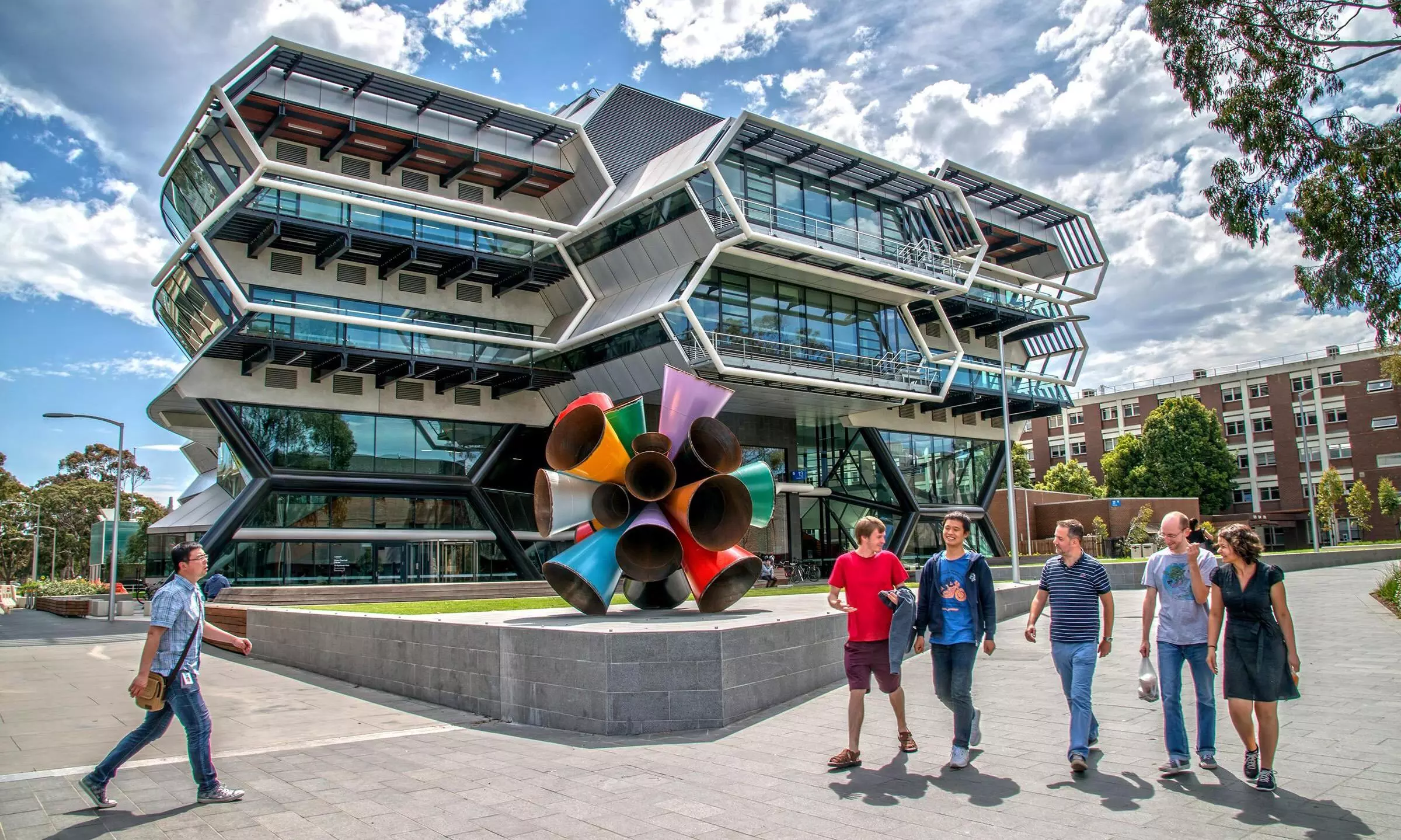 Associate Professor / Professor of News and Political CommunicationJob No.: 636700Location: Caulfield campusEmployment Type: Full-timeDuration:...
Associate Professor / Professor of News and Political Communication
Job No.: 636700
Location: Caulfield campus
Employment Type: Full-time
Duration: Continuing appointment
Remuneration: $153,674 - $169,294 pa Level D / $197,952 pa Level E (plus 17% employer superannuation)
Be inspired, every day
Enjoy the freedom to discover something new
Take your career in exciting, rewarding directions
There's a certain feeling you get from working at Monash University. It's the feeling that you're a part of something special. Something significant. So if you're looking for the next chapter in your career, it's here. You'll be given the opportunity to challenge yourself, build on your skills, and make a significant contribution to a workplace that's filled with energetic and inspiring people. Talent thrives here – and so do truly satisfying careers.
The position is located within the School of Media, Film and Journalism (MFJ). Based on the Caulfield campus, the School was formed in 2014 and its staff conducts research in media studies, communications studies, cultural studies, journalism, film theory and criticism, media practice and related interdisciplinary fields. The School offers programs and teaching at undergraduate and postgraduate levels.
The Monash Journalism and Media Innovation Program is one of the most dynamic in Australia. One of the key strengths of Monash Journalism is its foundational teaching of both the practice of journalism (print, broadcasting and podcasting, photojournalism and digital) and the study of journalism. The Program teaches a diverse range of undergraduate and Master-by-Coursework students and also supports the award-winning and student run MOJO News. Staff in the Program participate in a range of cross-School Research Centres and Groups, all of which all work to forge significant research collaborations across the Faculty of Arts and the University.
The Opportunity
The Associate Professor/ Professor will play a leading role in the School Executive in Media, Film & Journalism. This includes an ability to bring innovative teaching methods and concepts into the classroom and increase the School's research capacity on the broad themes of journalism, media and social/technological change. In line with the Monash Impact 2030 Strategic Plan, the appointment will be expected to work across the Arts Faculty and wider University in developing research projects related to dis- and mis-information; online content moderation; censorship; digital/data journalism; and media politics and policy. Collaboration with relevant industry, government and community organisations is also expected across teaching and research innovation
As an Associate Professor/ Professor you will have demonstrated experience in establishing a strong collegial program of research capable of attracting substantial external funding. You will be an international leader and expert in your field demonstrated through publications in top-tier journals and high levels of success in securing competitive research grants
The Benefits
We offer you an engaging and dynamic role that includes many opportunities to network with highly motivated colleagues around the globe, as part of a committed and professional team. Our collaborative and supportive environment will offer you many benefits, including a competitive salary (including 17% Superannuation), travel and relocation support, and opportunities for training and development. This challenging role will deliver great rewards to the right applicant.
Our culture is one that welcomes all and embraces diversity. We are firm believers that our people are our most valuable asset, so we work to grow and diversify the skills and successes of our staff. We invite you to apply to join us as part of our dynamic learning programs and high-quality research environment.
This role is a full-time position; however, flexible working arrangements may be negotiated.
Your application must address the selection criteria. Please refer to How to apply for a senior academic position.
Position Description
Download File Associate Professor of News and Political Communication - Level D
Download File Professor of News and Political Communication - Level E
Enquiries
Associate Professor Shane Homan, Head, School of Media, Film and Journalism, +61 3 9903 2309, Shane.Homan@Monash.edu
Closing Date
Wednesday 14 September 2022, 11:55pm AEST