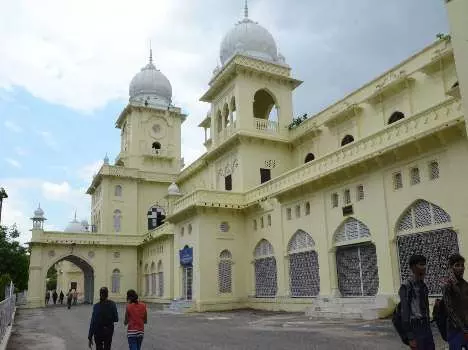 Fee Payment GuidelinesStudents have to contact the following authorities who would allow them to submit the fee on the portal through their UDRC...
Fee Payment Guidelines
Students have to contact the following authorities who would allow them to submit the fee on the portal through their UDRC student login. In the present pandemic situation they can contact these authorities on phone or email for convenience.
Table 1
Class Authority
UG Courses Dean's office
PG Courses Head of the Departments
Courses in Institutes Director of the Institute
Mode of Fee Payment
Through Online Modes:
• Fee has to be submitted through online modes (Credit Card, Debit Card or Net Banking).
o In case of payment through Credit Card or Debit Card, please ensure that your card has proper limit for payment. Multiple cards cannot be used.
• In few cases the payment is not reconciled immediately on the payment gateway. If the payment is not immediately reconciled students are advised to wait for 24 hours for the settlement to take place. In case of queries they can contact the technical helpline 0522-4150500 between 10:00 AM to 5:00 PM on working days. There is a notification regarding this on the payment page also.
Through Demand Draft:
• Option of demand draft is available to students of all programs where the fee is above Rs. 40000.00.
• However if any students are availing the bank loan facility they can get the submission with bank draft option through the authorities who allow their fee submission (mentioned in table 1)
• Drafts have to be made in favour of "Finance Officer, University of Lucknow" payable at Lucknow. This has to be submitted along with the Challan at any Branch of HDFC Bank.
o Instructions are printed on the bank challan for further action to be taken by the student
• If payment is made through demand draft, the fee receipt will be available only after reconciliation of data with branch. This may take up to 15 working days after submission of the draft in the bank.
If in spite of the notification on the portal of waiting for 24 hours, the student has made multiple payments for refund an application for this has to be submitted to the Computer Center, University of Lucknow along with proof of multiple payments, copy of fee receipt and copy of first page of passbook/cancelled check of the student/parents in which the amount has to be refunded.
Aradhana Maurya