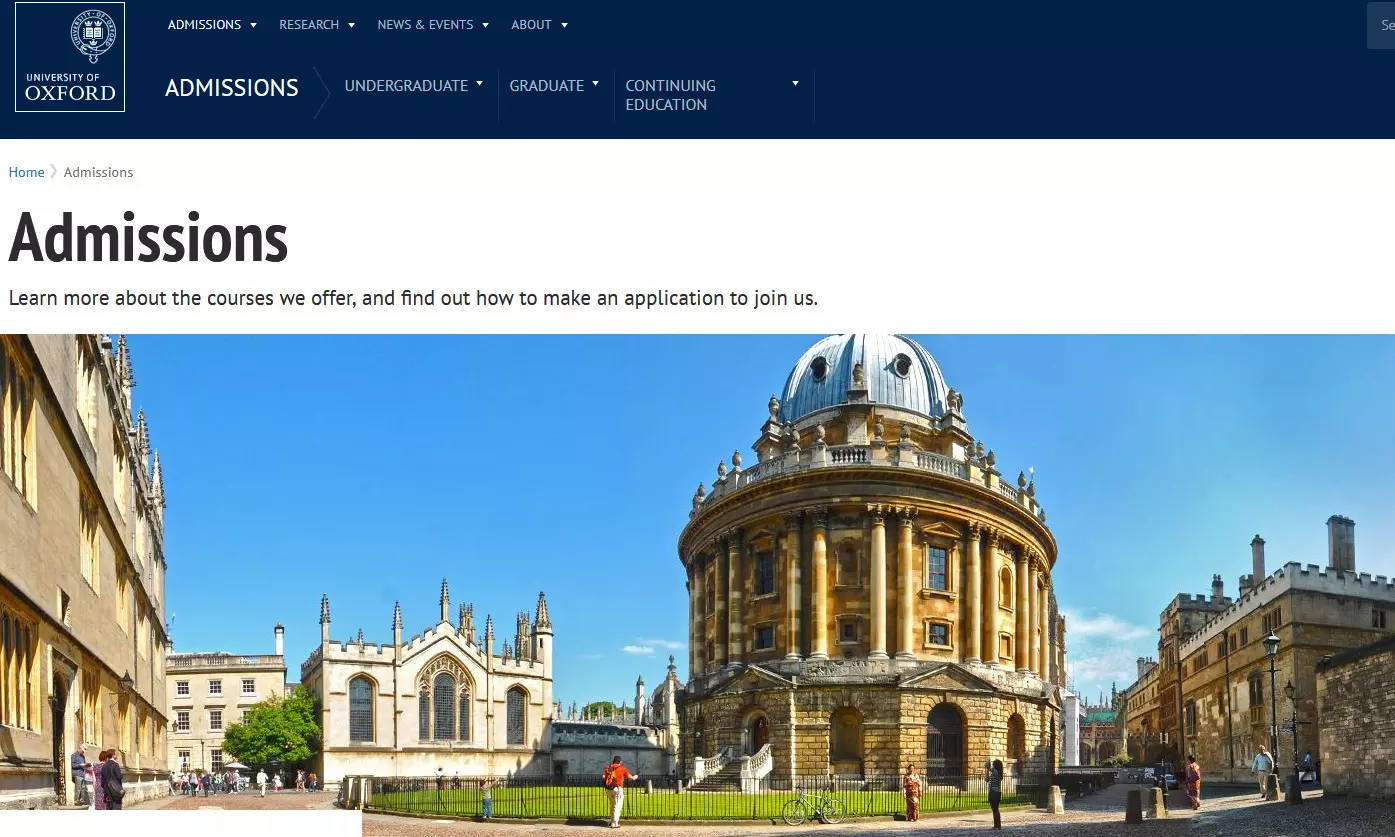 Subjects offered Humanities and Sociology Education Law and Politics Economics Arts and Sciences Science Engineering ...
Subjects offered
Humanities and Sociology
Education
Law and Politics
Economics
Arts and Sciences
Science
Engineering
Agricultural and Life Sciences
Medicine
Others
Why Study at the University of Oxford?
The University of Oxford is a collegiate research university in Oxford. It is the oldest University in the English-speaking world and the world's second-oldest university in continuous operation. It is regularly ranked within the top 5 universities in the world and is currently ranked first in the world in the Times Higher Education World University Rankings.
Applicants are required to apply for the postgraduate degree program at the University of Oxford. For admission, seekers are needed to submit the course application at Oxford before the admission deadline.
https://www.ox.ac.uk/admissions