Early-Career Science Journalism Fellowship + Reporting the science of COVID-19
💎 Opportunities If you're interested in launching a newsletter, podcast, site, or app, apply by this Tuesday, September 15 at 12 pm ET to the new...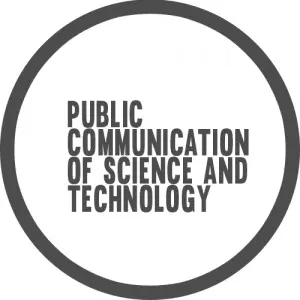 💎 Opportunities If you're interested in launching a newsletter, podcast, site, or app, apply by this Tuesday, September 15 at 12 pm ET to the new...
💎 Opportunities
If you're interested in launching a newsletter, podcast, site, or app, apply by this Tuesday, September 15 at 12 pm ET to the new 100-day, online-only, part-time Entrepreneurial Journalism Creators Program at the Newmark Grad School of Journalism, directed by Jeremy Caplan. It's a short application, and scholarships are available!
Apply now for The Open Notebook/Burroughs Wellcome Fund fellowship for early-career science writers. The fellowship will be remote, part-time and each fellow will receive a stipend of $4,200.
If you wrote a story recently about science/health/tech/environment, and it's under 1200 words, send it to SciShortform on Twitter for the 2020 Best Shortform Science Writing Round-Up!
The Science Communicators of North Carolina are offering grants of up to $250 to help their members participate in conferences. Apply by September 17, 2020.
The Researchers' Choice Communication Award (RCCA) recognizes early career researchers in the UK with excellent communication skills. Enter your nomination now!
If you are in Brazil, The Brazilian Network of Journalists and Science Communicators (RedeComCiência) is launching its pilot science journalism mentoring program for journalism students and young journalists.
📣 Resources
eBriefing: Reporting the Science of COVID-19. Find out how science writers use storytelling, profiles, and narrative techniques to help educate the public about COVID-19.
GUIDE: How to craft accurate science journalism out of press releases. Some research press releases may be more about institutional reputation than science – and sometimes, this inaccurate PR could become news.
Practice data reporting for science stories using these workbench tutorials: Journalist Betsy Ladyzhets and The Open Notebook have collaborated with Workbench, a free web application developed at the Columbia Journalism School, to develop two science-data tutorials.
7 Fatal Flaws of Story Pitches. In the coming weeks, Nieman Storyboard will be posting a series of articles on the fundamental mistakes writers make when pitching, and offer suggestions on how to override them.
A new database, developed by the Tow Center for Digital Journalism at Columbia University, shows what the pandemic has done to newsrooms in the U.S., including layoffs, cutbacks, furloughs, and print reductions.
🎤 Ideas
Shannon Palus, a staff writer for Slate, talked to science writers Apoorva Mandavilli, Roxanne Khamsi, and Dhruv Khullar, about how pandemic journalism has changed, what they've learned so far, and how they imagine the media will cover a vaccine.
In case you missed the talks from ECSJ2020, you can watch them here. Sessions include "How the media covers climate change", "The craft of science writing", "Science editing", and more.
"Journalists, you need to start taking the climate crisis seriously!" In an open letter, Sara Schurmann writes: "The climate crisis is far more severe than many of us journalists seem to realize. One reason is that we don't really grasp the ways in which the crisis will change our lives during the next 30 years."
Check out the Science Writing News Roundup #5:
Entrepreneurial Journalism Creators Program + Early-Career Science
Journalism Fellowship + Reporting the science of COVID-19 + Practice
data reporting for science stories, and more!
https://sciencewriting.substack.com/p/science-writing-news-roundup-5
Unreliable sources, false experts, fake news – all this while facing a world health crisis. Listen to a discussion about science journalism nowadays with Mićo Tatalović, Renata Dacinger, Lea Vitezić and Milica Momčilović.
"We need science journalists, not press release cheerleaders," writes Sarah Wild for Africa Check. If you're reading a news article about a local scientific breakthrough in a South African media publication, there's a good chance it is actually a repackaged – or quoted verbatim – university press release.
An online debate by the Society of Editors (SoE) and the Association of British Science Writers (ABSW) explored how the coverage of the coronavirus pandemic has been presented from both a political and scientific point of view in print and online.
Dr. Mercy Korir, a medical doctor-turned-journalist, is doing her best to dispel COVID-19 myths across East Africa through journalism.
Science writer Ziya Tong talks about the reality bubbles we live in, and her role as a journalist in explaining and fostering understanding of science.
🖼️ News
New York Times science and health reporter Katherine J. Wu is the winner of the 2020 Evert Clark/Seth Payne Award, an annual prize for young science journalists. The panel of judges praised Wu as a skilled and creative storyteller whose work spans a wide range of scientific topics!
Ed Yong, a science journalist at The Atlantic who has been covering the COVID-19 pandemic, will receive the National Press Club Journalism Institute's 2020 Neil and Susan Sheehan award for investigative journalism!
🎟️ Events
PCST public webinar: Launch of book "Communicating Science: a Global Perspective" (September 15, 2020)
The Writers' Co-op x Freelancing With Tim: How to pitch like a pro (September 19, 2020)
California Writers Club Speaker Series, with "Andy Ross: Finding and Working with an Agent" (September 20, 2020)
AAAS Kavli Science Journalism Awards 75th Anniversary. Maggie Koerth, Angela Saini, Carl Zimmer, and Azeen Ghorayshi, four winners of the award, will discuss the present and future of science reporting (September 24, 2020)
In the leadup to ScienceWriters2020, the Council for the Advancement of Science Writing and the National Association of Science Writers will be offering a free, weekly series for members of the media and the public. The first event is COVID-19 Science & Coverage: The politics of the pandemic (September 30, 2020)
Ed Yong will be giving a virtual livestream presentation followed by a Q&A on October 13 as part of this year's Tanner Forum on Social Ethics Livestream Lecture. He recently spoke with members of the Salt Lake Community College about the challenges of reporting on the pandemic.