An online workshop on Right to Information Act is being organized by NAHRD from 16.06.2022 to 17.06.2022.
An online workshop on Right to Information Act is being organized by NAHRD from 16.06.2022 to 17.06.2022.The object of the workshop is to appraise the...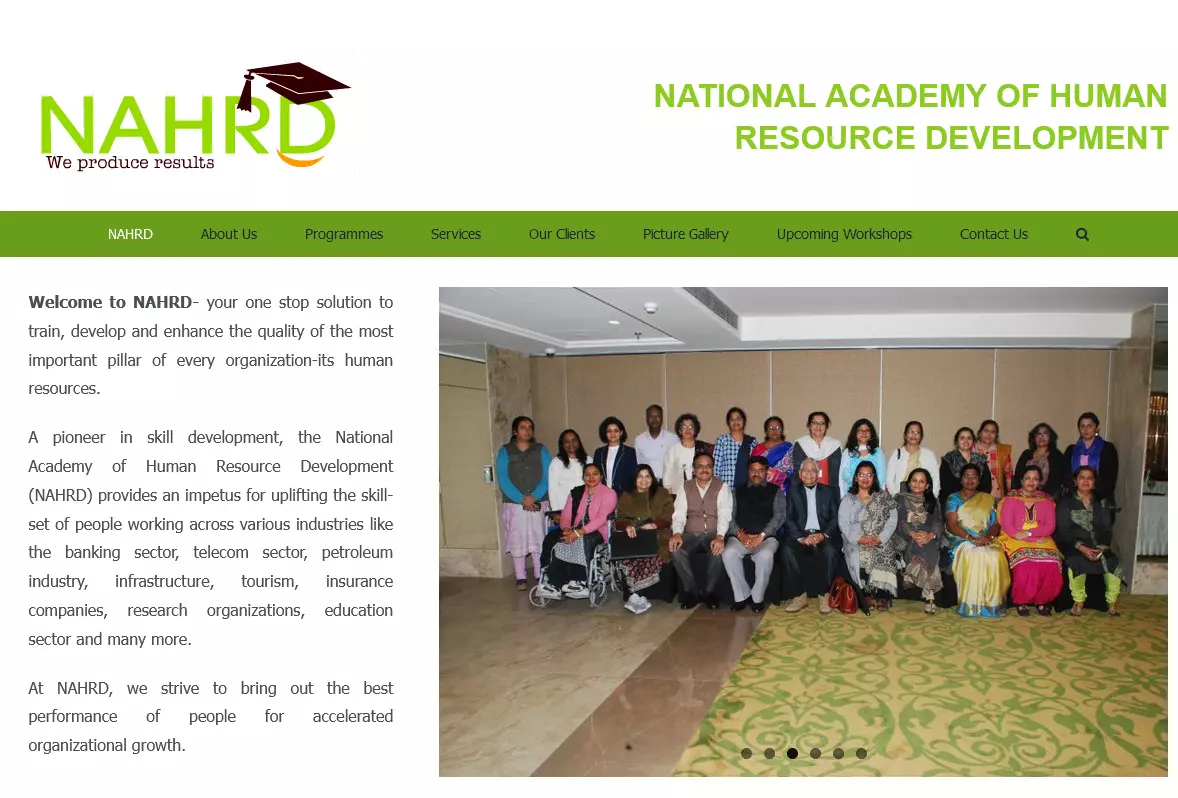 An online workshop on Right to Information Act is being organized by NAHRD from 16.06.2022 to 17.06.2022.The object of the workshop is to appraise the...
An online workshop on Right to Information Act is being organized by NAHRD from 16.06.2022 to 17.06.2022.
The object of the workshop is to appraise the CPIOs, Appellate Authorities, Nodal Officers, Law Officers and their facilitating officers about the features of RTI Act, latest judgments of the superior courts and decisions of the CIC on the subject. The program has been designed keeping in view of the mandatory requirements under the RTI Act that Govt. Departments, PSUs, Boards and Corporations should train their concerned officers on RTI for effective implementation. Needless to add that inapt handling of the RTI requests severely hampers the efficiency of the organization. After the workshop the participants shall have updated themselves in the following aspects:
Provisions & Procedure under RTI Act, 2005
Exemptions & Exclusions under the Act
Personal & third party information under the Act
Roles & functions of various officials (CPIOs, AAs, Nodal Officers, etc.) in implementing the act
Improvement in the drafting skills to minimize the number of appeals
Judgments passed by Hon'ble Supreme Court of India, Various High Courts & Information Commissions
The workshop will be organized on highly participative lines. The training methods will include lectures, group discussions, exercises, presentations, case studies, etc.
Faculty
Sh. Mahabir Singh Kasana is a renowned trainer in the field of Right to Information. He is former Joint Director of Institute of Secretariat Training and Management, Department of Personnel and Training, Government of India. He is accredited as the master trainer by Training Division of DoPT, Govt. of India to train trainers and help public authorities for capacity building. He has developed a training package for RTI which has been distributed to all State Administrative Training Institutes. On RTI, Mr. Kasana has conducted workshops for Appellate Authorities and workshops for PIOs and APIOs. Till date he has conducted more than 400 workshops in which more than 12,000 officers from around 500 organizations have participated. He has contributed to development of various RTI Manuals under capacity building for access to information as part of UNDP project and organized International Training Program on Right to Information for Common wealth countries of Asia Region. Mr. Kasana has also authored book titled as "Right to Information Act- A Comprehensive Guide for Public Authorities to Handle RTI Matters".
Multiple workshops organized by NAHRD have been attended and appreciated by officers of organizations that includes but not limited to LIC of India, Reserve Bank of India, SEBI, Coal India Ltd., Engineers India Ltd, FSSAI, Tariff Authority of Major Ports, Indian Oil Ltd, BPCL, IITs, NITs, IIITs, IIMs, IHMs, NHPC, Bank of Baroda, SBI, Punjab National Bank, NABARD, DFCCIL, HUDCO, HAL, JNPT, Syndicate Bank, IDBI Bank, Quality Council of India, Telecom Regulatory Authority of India, Delhi University, Export- Inspection Council of India, Spices Board, Rail Land Development Authority, ONGC, Indian Space Research Organization, Directorate of Advertising & Visual Publicity, Border Security Force, GIC of India, EXIM Bank, Delhi Metro Rail Corporation, Mumbai Metro Rail Corporation, Election Commission of India, New India Assurance Co. Ltd., North Eastern Council, India Trade Promotion Organization, IREDA, Dredging Corporation of India Ltd., TIFAC, Wildlife Institute of India, Bharat Dynamics Ltd., KV Sangathan, Bureau of Indian Standards, etc.
Participation Fee: Rs. 8,000/- plus GST @ 18% per participant
Date & Timings:
16.06.2022: Thursday (10:00 to 13:15 hours)
17.06.2022: Friday (10:00 to 13:15 hours)
Relevant link for registration will be sent to all the participants 2 days before the workshop. Participants will also be provided prior assistance for requisite technical support. Participants will also be awarded with digitally signed certificate after successful completion of the workshop. Participants will be allowed to raise their queries during the workshop, however participants can also send their specific questions in advance for optimum utilization of available time.
Nominations may be sent through post/ email by providing participants' name, designation, contact number & e-mail ID. Kindly also provide GSTIN of your organization at the time of nomination. Please note that participation fee is to be paid at the time of nomination. For making payment through NEFT, details are as under:
Bank: Kotak Mahindra Bank. A/c No. 8912179265. CA. IFSC Code. KKBK0004620
PAN: AAJFN7963N GSTIN: 07AAJFN7963N1ZF
For further information or clarification kindly contact:
Rohit Agarwal Vivek Manchanda
Email– rohit@nahrd.in Email-vivek@nahrd.in
Phone- +91 9873057803 Phone-+91 9650745789
Nomination once confirmed cannot be cancelled, however substitution of participant(s) is allowed. In case nomination participant(s) is not able to attend the workshop due to any reason and no substitution is made, fees shall be payable. Limited seats available for the present workshop and hence the nominations will be accepted on first-cum-first-serve basis. Organizations are kindly requested to seek confirmation about availability before nominating. Last date of accepting nominations is 14.06.2022.
You are requested to kindly nominate officers and executives for the present workshop at the earliest and draw maximum benefit from the opportunity.