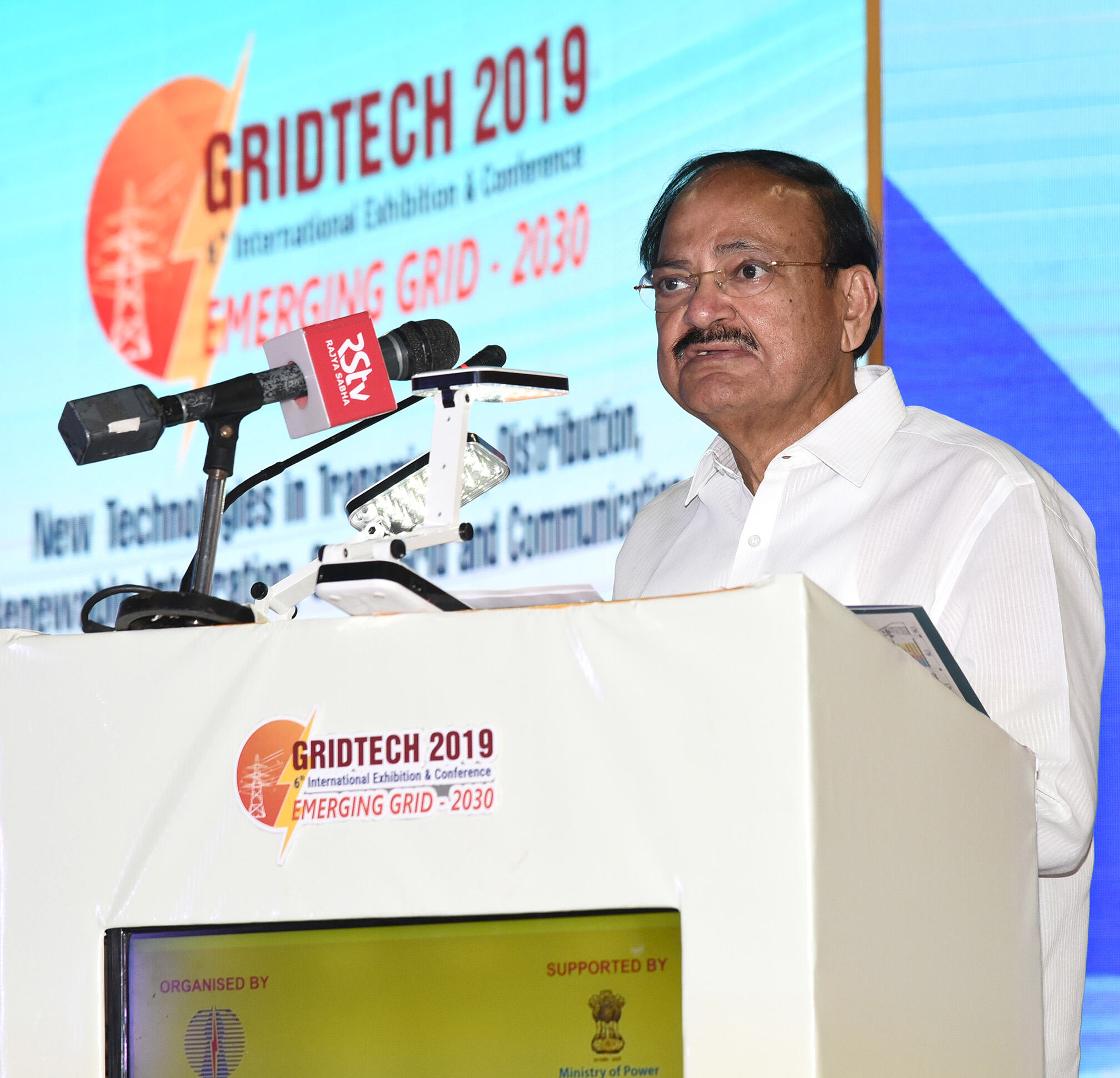 The Vice President of India, Shri M. Venkaiah Naidu has said that the time has arrived for India to re orient present education system to inculcate...
The Vice President of India, Shri M. Venkaiah Naidu has said that the time has arrived for India to re orient present education system to inculcate values, morals and ethics in students and to re-established itself as a knowledge and innovation hub. He called for a complete overhaul of the higher education system so that it caters to the fast changing requirements of the 21st century. 'Apart from remolding the syllabi and pedagogy, the stress should be on learning-by-doing', he suggested.
Addressing the 32 Convocation of Indira Gandhi National Open University (IGNOU), here today, the Vice President asked the students to work with dedication and sincerity to realize their dreams. He presented degrees and diplomas to more than 2 Lakh students who were graduating from the main campus of IGNOU and various regional centres today. He urged the students to prove themselves to be worthy of the certificates, diplomas and degrees they had received.
Shri Naidu stressed that everybody must strive to build a New India, which was free of poverty, illiteracy, fear, corruption, hunger and discrimination. Saying that quality assurance was important for improving higher education sector, he called for stringent measures to address excessive commercialization and poor governance in private and government-funded institutions respectively.
The Vice President said that Higher education must transform an individual into a responsible human being with social, moral and ethical values instilled in him or her, apart from making the person more productive. He further said that the quality assurance and accreditation mechanism must acknowledge the transformative role of education in a broader sense and facilitate in widening the horizons of Indian higher education system.
Saying that India was placed in an advantageous position because of the demographic dividend, the Vice President opined that ensuring skill development and imparting latest training in various vocations to the youth was necessary to make them a skilled workforce.
Shri Naidu opined that preserving India's traditional knowledge base and integrating it with modern educational system was of great importance as we rapidly advance towards building a knowledge-based society. Shri Naidu also wanted framers of our education policy to focus upon teaching in local languages along with inculcating the spirit of volunteerism in students by way of activities such as NCC, NSS and others.
Observing that Information and Communication Technology brought a paradigmatic shift in the education sector, Shri Naidu called upon institutions such as IGNOU to impart ICT skills to students apart from regular academics so that they can apply them in areas of their engagement - such as agriculture, industry, business or service. He observed that online education is the best mode of learning as it has the potential to reach the unreached in every corner of the country via internet and help in improving the literacy rate.
Mentioning that India's rich cultural heritage, Ayurveda and Yoga had earned global recognition, Shri Naidu said that 177 countries adopting a resolution at the United Nations declaring June 21 as International Day of Yoga was a testimony to India's growing influence in the world. He instructed universities and educational institutions to promote India's vast body of indigenous knowledge especially in the fields of Yoga and Ayurveda.
Shri Naidu said Ayurveda, which has its origins in the Vedic culture as an indigenous system of natural healing has once again emerged as a major source of knowledge on diagnosis, treatment and healing. 'However, to ensure patient safety and efficacy, every system of medicine should be evidentiary and based on thorough research and widespread clinical trials', he cautioned.
The Vice President urged the students to uphold ethical values at all times and remain committed to preserving India's culture, traditions and heritage. He asked them to give utmost priority to protecting nature. 'Promote culture and protect nature for a better future,' he added.
The Vice President lauded the efforts of the University for making knowledge acquisition accessible to many learners, who otherwise were unable to attend regular institutions of higher learning. He opined that IGNOU was effectively serving the educational needs of the learners by breaking the barriers of distance through different mediums - the print, audio, video, online delivery as also interpersonal interaction.
The Vice Chancellor of IGNOU, Prof. Nageshwar Rao, the Pro-Vice Chancellor of IGNOU, Prof. Ravindra Ramachandra Kanhere, the Registrar, Directors of the School of Studies, Heads of Divisions and Units, Faculty and Staff Members of the university and other dignitaries were present on the occasion.